Residential Dumpster Rentals Wesley Chapel
Affordable, Hassle Free Residential Dumpster Rentals for Homeowners in Wesley Chapel
If you are searching for the best residential dumpster rentals in Wesley Chapel give Peterson's Roll Off Dumpsters a call. Specializing in residential dumpster rentals, we have worked with thousands of homeowners in Wesley Chapel and across the Tampa Bay area providing reliable, dependable, and affordable dumpster rentals.  Whether you are getting rid of yard waste, garage items, unwanted furniture, dry wall, or glass, our dumpsters will hold just about anything from your home. As the home to nearly 60,000 residents, you can imagine that we rent a lot of dumpsters in the Wesley Chapel area. Whether you live near Bruce B Downs Boulevard or County Line Road, the professionals at Peterson's Roll Off Dumpsters will quickly and affordably help you eliminate trash and debris. Family owned and three generations strong, Peterson's Roll Off Dumpsters has been proud to provide easy, hassle free dumpster rentals in Wesley Chapel to homeowners, contractors, and business owners.  Call today or click here to request a quote.
Are you Going to be Remodeling?
Is a Landscape Project in the Works? 
If so, Residential Dumpster Rentals are an Affordable & Easy Way to Collect & Dispose of What you Want to get rid of in Wesley Chapel
How Much does it Cost to Rent a Residential Dumpster?
At Peterson's Roll-Off Dumpsters we offer a variety of dumpster sizes to handle the needs of the largest construction or home improvement projects to the smallest garage clean up or yard waste needs.  The cost to rent a dumpster will be dependent on the dumpster size you need, and the length of time that you need it.  Our dumpster rental fees are straightforward, unlike other companies that charge for the type of debris you are disposing of and the weight of the debris.  We charge a simple flat rate, which means that you will not be charged for delivery, pick up, debris type or a disposal fee.  Our dumpsters can be filled to the top of the container, but not over the top of the container. Homeowner rentals are based on a 10-day rental period. For more information contact us today!
How Much Will Fit Into a Residential Dumpster Rental? 
Our dumpsters come in three sizes, 10-yards, 20-yards and 30-yards. These three sizes will suit most homeowners needs.
The 10-yard dumpster – This 10-foot dumpster is great for small jobs such as cleaning out a medium size garage, estate clean out, remodeling one room, decluttering.
The 20-yard dumpster – Excellent for larger home improvement jobs such as large kitchen remodels, large garage clean ups, flood restoration and yard waste removal. Measures 20 feet.
The 30-yard dumpster – This 30-foot dumpster is the right size for major home renovations, home additions, whole home window replacement.
Whatever your project, getting the right size is important. Click here for more information regarding our dumpster sizes.
From Spring Cleaning to Home Renovation Projects, Residential Dumpster Rentals Will Make your Life Easier in Wesley Chapel
Whether you need to throw out clothing, wood, furniture, boxes, carpet, metal, insulation or more, a dumpster rental is ideal if you do not want to haul material to the junk yard or to another home. We commonly rent dumpsters to homeowner for a variety of reasons including: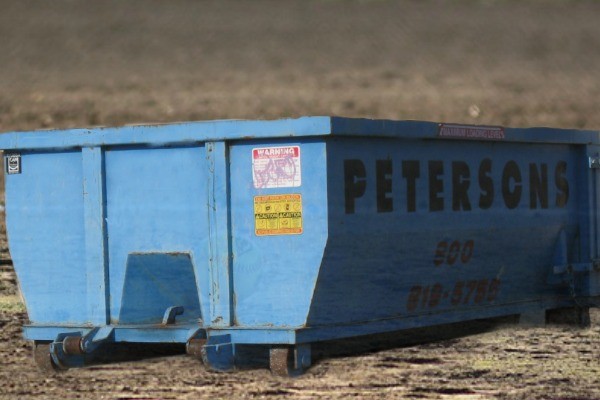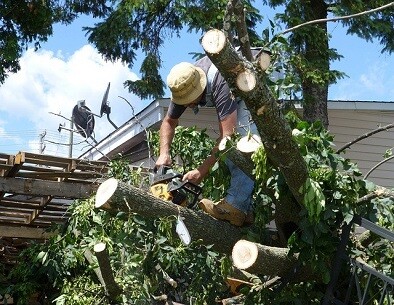 1. Moving – Anytime you're moving it's a good time to rid yourself of all the junk you've collected in your old home. Not only will it save you money in the long run, it will make getting organized in your new surroundings that much easier. Now is the time to toss that old sofa or couch, broken furniture, rugs, old bikes, and box springs. 
2. Disaster Clean Up – We hope you never experience a fire, flood, hurricane or tornado damage. However, following a disaster you may be faced with removing trees, damaged carpeting, cabinetry, windows, glass, guttering, brick, shingles and concrete. Since 1972, we've seen it all and are here to help you on the road to a swift recovery.
3. Renovations – You've finally decided to update your bathroom or kitchen or perhaps you're replacing an aging fence or deck. Regardless of your project, debris from renovations can pile up fast. Let us help you choose the right sized dumpster for your project. With our help, those old cabinets, tile, flooring, carpets, plumbing, dry wall, and other trash can be contained and removed without hassles and inconvenience.
4. Spring Cleaning – Because we live in Florida, "spring cleaning" doesn't have to always take place in the spring! When you decide your cars belong in the garage and the "junk" preventing that must go, call Peterson's Roll-Off Dumpsters. We'll help you select the right dumpster for your project and make spring cleaning a breeze!
5. Yard Waste – Homeowners as well as businesses sometimes take on major landscaping projects to update a property. Waste from these projects can accumulate faster than you might imagine. Having a way to gather and remove old sod, mulch, trees, shrubs, roots, rock, wood, old sprinkler systems, sidewalks and other debris will make your project go smoother and faster.  Peterson's Roll-Off Dumpsters has the right dumpster for any landscaping project. Click here for additional information.
6. Concrete & Asphalt Removal – Contractors and homeowners have trusted Peterson's Roll-Off Dumpsters in assisting in removal of cracked driveways, sidewalks, damaged patio slabs, pool decking and more. These are major renovations and you'll want to partner with a waste removal company that knows how to make your waste disappear!
Contact Us for Quick and Reliable Residential Dumpster Rentals in Wesley Chapel
Licensed and insured, Peterson's Roll Off Dumpsters has been serving homeowner in Tampa Bay and the surrounding areas for over three generations and understands what it takes to get the job done right the first time. We deliver clean, quality dumpsters to fill your specific needs. We pride ourselves on our excellent customer service, prompt pickup and delivery and affordable prices. Call or request a quote today >

Called for a 30 yard dumpster and from the beginning the services were spot on! Competitive prices, dumpster was delivered same day as requested and Tom was really helpful in providing quick but informative anwsers that assured me good customer service. Driver dropped the box off and was very conscious of my yard and pick up was breeze with no left over debris. Will definitely use in the future.
Reliable Dumpster Service
Same Day Service
In most cases we can provide same day service.  Contact our office for details.
Family Owned & Operated
Three generations strong, we striving to meet your needs with competitive, reliable services.
Emergency Service
Since not all dumpster rental needs are planned, we offer emergency service.
Wide Selection of Sizes
We offer a variety of dumpster sizes to fit your needs. Reserve your dumpster today.
Flat Rates
We offer simple Flat Rate prices.  No need to worry about rental fees, disposal fees & more.
Licensed & Insured
Our business is fully insured and certified, and all our technicians are highly trained.
On Time Delivery & Pick Up
Our courteous drivers provide reliable on time drop off & pick up services
Environmentally Friendly
Our local public dumping facility is safe, clean, and environmentally friendly.
Superior Customer Service
We offer reliable service, and prompt response time.  Request a quote from our waste management company today
Types of Dumpster Rentals We Offer
Peterson's Roll-Off Dumpsters Proudly Services the Following Areas
Pasco County
Airpeka, Bayonet Point, Dade City, Elfers, Holiday, Hudson, Land O Lakes, New Port Richey, Odessa, Port Richey, Saint Leo, San Antonio, Seven Springs, Trinity, Wesley Chapel, Zephyrhills
Pinellas County
Clearwater, Dunedin, Oldsmar, Palm Harbor, Safety Harbor, Tarpon Springs
Hillsborough County
Brandon, Carrollwood, Cheval, Citrus Park, Egypt Lake -Leto, Keystone, Lake Madalene, Lutz, Northdale, Sun City, Tampa, Town n Country, Westchase
Hernando County
Brooksville, Hernando Beach, Ridge Manor, Spring Hill, Timber Pines, Weeki Wachee