Roll Off Dumpster Rentals Westchase
Flat Rate, Affordable Roll Off Dumpster Rentals in Westchase
Any project that creates trash and debris, goes more efficiently and quickly in Westchase with roll off dumpster rentals from Peterson's Roll Off Dumpsters. Whether your project is a small home clean out or a major building renovation, we have roll off containers that will meet any need. With over 3 decades of experience with contractors, homeowners, property managers, general managers, and business owners, we understand the importance of keeping your project on track.  You can count on us for fast, reliable, and dependable service, same day pickup and delivery service, emergency services, flat rates, no rental fees, and no delivery fees.  Family owned and locally operated since 1972, we have helped thousands of residents and commercial enterprises easily and affordability eliminate debris and mitigate the risk of injury. Reserve your dumpster today >
What are the Benefits of Renting Roll Off Dumpsters to Dispose of Household, Business and Construction Debris and Trash?
Whether you are a homeowner cleaning out your garage, a business owner getting rid of years of accumulated property or a contractor remodeling a kitchen, chances are you will generate a large amount of debris and junk you need to dispose of.  A roll off dumpster rental will make your project more organized, efficient, and safe.  Some of the benefits include:
Dumpsters are versatile – From carpeting and old office furniture to shingles and concrete, with a dumpster you have one container to hold everything.
More Convenient than making trips to your local recycle and trash center
Safer Job Site – Less risk of accidents
Affordable Option
Project Completion will Be Quicker and Easier
Increases Efficiency
Versatility – Hold all your waste in one location
Higher Level of Productivity
Dumpsters Make Getting Rid of Large Items Easy
Maintains Compliance with Disposal Laws
And More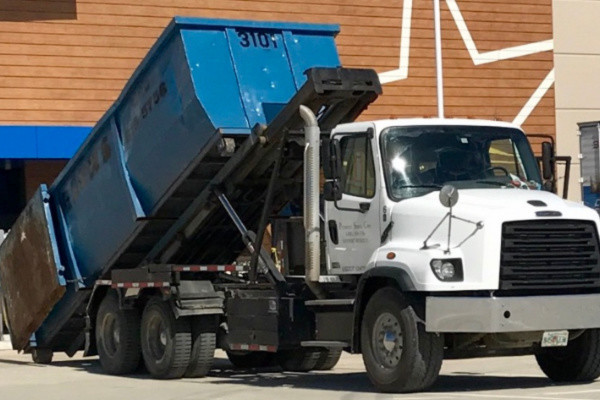 Roll Off Dumpster Rentals are an Affordable Option for All Types of Waste in Westchase 
Construction, commercial and household debris can be heavy and bulky. Dumpsters enable you to remove large quantities of debris at once, loaded with varying materials including:
Dirt
Drywall
Fixtures
Furniture
Glass
Insulation
If you have any questions on the type of debris you are disposing of, contact us.  We will help ensure that what you are disposing of is allowed.  If prohibited waste is discovered in the container you will be charged for cleanup and removal for the entire load.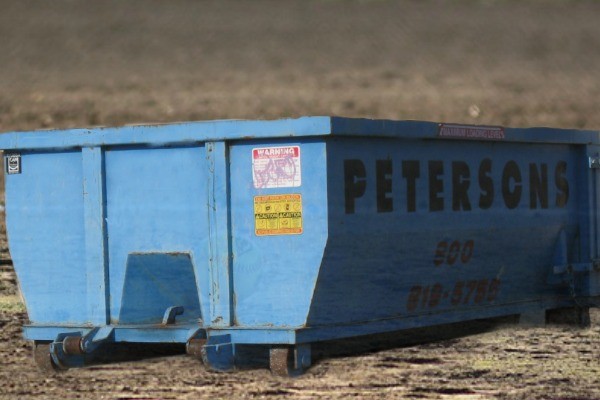 We have the Right Size Roll Off Dumpster Rentals for any Residential, Construction or Commercial Project, Large or Small in Westchase
No matter the size of your cleanup project, our dumpsters are the right choice. From large scale demolitions to garage clean outs, we have a dumpster that will ft your needs. No matter how small or large the job, we ensure quick deliveries, pickups, drop offs and swap outs, at affordable prices. Whether you need a 10-yard, 20-yard or 30-yard dumpster our team will assist you and ensure the dumpster you rent fits your needs. Click here for more information regarding our dumpster sizes.
Single Flat Rate Pricing – No Rental Fees – No Delivery Fees 
Same Day and Emergency Service
Contact Us for Quick and Reliable Roll Off Dumpster Rentals in Westchase
Licensed and insured, Peterson's Roll Off Dumpsters has been serving Tampa Bay and the surrounding areas for over three generations and understands what it takes to get the job done right the first time. We deliver clean, quality dumpsters to fill your specific needs. We pride ourselves on our excellent customer service, prompt pickup and delivery and affordable prices. Choose us for your next dumpster rental and keep your project organized and safe with our affordable, dependable dumpsters. Call today or click here to request a quote.
Specializing in Roll Off Dumpster Rentals for Contractors, Homeowners,
Business Owners, Property Managers and General Managers in Westchase and throughout the Tampa Bay area

Called for a 30 yard dumpster and from the beginning the services were spot on! Competitive prices, dumpster was delivered same day as requested and Tom was really helpful in providing quick but informative anwsers that assured me good customer service. Driver dropped the box off and was very conscious of my yard and pick up was breeze with no left over debris. Will definitely use in the future.
Reliable Dumpster Service
Same Day Service
In most cases we can provide same day service.  Contact our office for details.
Family Owned & Operated
Three generations strong, we striving to meet your needs with competitive, reliable services.
Emergency Service
Since not all dumpster rental needs are planned, we offer emergency service.
Wide Selection of Sizes
We offer a variety of dumpster sizes to fit your needs. Reserve your dumpster today.
Flat Rates
We offer simple Flat Rate prices.  No need to worry about rental fees, disposal fees & more.
Licensed & Insured
Our business is fully insured and certified, and all our technicians are highly trained.
On Time Delivery & Pick Up
Our courteous drivers provide reliable on time drop off & pick up services
Environmentally Friendly
Our local public dumping facility is safe, clean, and environmentally friendly.
Superior Customer Service
We offer reliable service, and prompt response time.  Request a quote from our waste management company today
Types of Dumpster Rentals We Offer
Peterson's Roll-Off Dumpsters Proudly Services the Following Areas
Pasco County
Airpeka, Bayonet Point, Dade City, Elfers, Holiday, Hudson, Land O Lakes, New Port Richey, Odessa, Port Richey, Saint Leo, San Antonio, Seven Springs, Trinity, Wesley Chapel, Zephyrhills
Pinellas County
Clearwater, Dunedin, Oldsmar, Palm Harbor, Safety Harbor, Tarpon Springs
Hillsborough County
Brandon, Carrollwood, Cheval, Citrus Park, Egypt Lake -Leto, Keystone, Lake Madalene, Lutz, Northdale, Sun City, Tampa, Town n Country, Westchase
Hernando County
Brooksville, Hernando Beach, Ridge Manor, Spring Hill, Timber Pines, Weeki Wachee